WEKT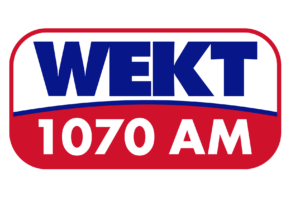 WEKT is licensed to Elkton, KY, and has been the only radio station licensed to Todd County since July 21, 1977. WEKT is now 100% locally programmed by the legendary Bill Booth and Joshua Claussen and features the top classic hits of all time. WEKT is local radio on steroids, with Todd County Local News every hour at the top of the hour, frequent local weather and live breaking weather, Todd County High School Sports, Todd County Ag News and Ag Facts, and a long list of local Something You Should Know messages running 24/7/365.
The most unique programming you will hear on WEKT is that produced by Todd County Students as a part of our partnership with Todd County Schools and their multi-media curriculum. WEKT airs a full 24 hours of gospel classics, church programs, and spiritual programs each Sunday.
WEKT is the home of Todd County football and basketball with plans in the works to add additional sports to the lineup.
WEKT is the only full-service news, information, and entertainment station serving Todd County.